Posted on
The Challenge
The national and global sales performance of animal health product classes is consolidated through the CEESA (an international non-profit organization) International Sales Survey (CISS). CEESA members track and review their national and global sales performance in animal health product classes and species against all other participating companies using accurate sales information reported on a consistent basis worldwide. Our client, a CEESA member, was not satisfied with the efficiency of data delivery to CEESA. Additionally, the insights from CEESA reports were obtained too slowly and were not precise enough.
Problems to solve
Ineffective data submission:
The data delivery process was dispersed among the individual sales regions, manual and erratic.
The client's organization was forced to engage significant resources in the process to collect sales reports, apply species splits and map products to CEESA product categories.
This manual and geographically distributed process was lengthy (up to 72 man-weeks) and prone to errors, making the quarterly deadline for CISS (CEESA International Sales Survey) data submission very tough to meet.
Slow and unreliable data analysis:
The process of analyzing data from CEESA reports took up to 72 weeks to provide meaningful insights from this data.
Preparing the insights globally was producing unreliable results with contradictions, which undermined the business's trust in the insights and their adoption.
The solution
Automation of data submission and advanced data analytics for effective reporting and processing
Consolidation of multiple different corpus units or systems into a single source for submission​
Product matching based on CEESA codes enhanced with validation and approval​
Delivery to CEESA system in the required format on quarterly basis
Full automation of CEESA data processing and reporting, including estimation of competitors sales values​
Merging historical data to extend reporting period above 8 quarters​
Visualization in a set of predefined reports​
Results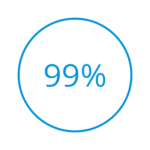 Faster Analytical Insights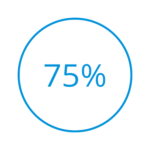 Time-Wise Improvement (from 4 weeks to 1 week)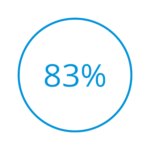 Labor Cost Savings (from 12 man-weeks to 2 man-days)
Thanks to the linear regression model being the heart of the process, we were able to analyze our client's product rankings against its competitors and estimate their actual turnover. Later on, once our customer acquired one of its competitors, we were able to confirm that the results we produce are almost 100% accurate.

Kamil Mróz | C&F DevOps Engineer