For over two decades, C&F has been providing the highest quality business technology solutions and services to various global industry leaders.
We are a team of passionate people working around the globe. We combine business and process insights with technical expertise to develop state-of-the-art IT solutions.
More than two decades of experience in cooperating with world's largest companies
Skills honed on IT deployments in more than 60 countries all over the globe
Highly skilled and qualified professionals
Non-stop support for users, whenever required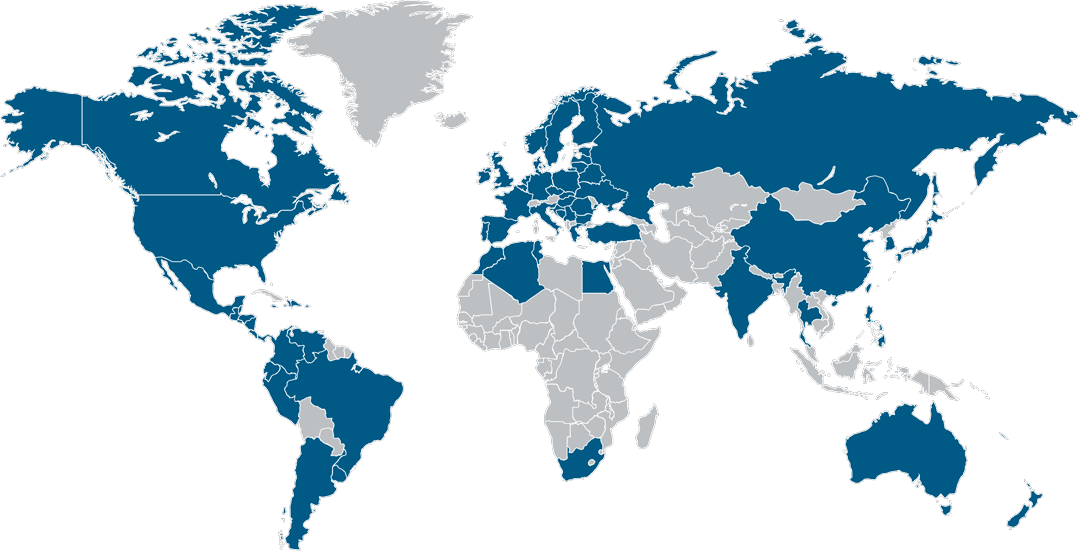 Heidelberg, GERMANY
Friedrich-Ebert-Anlage 64,
69117 Heidelberg
Tel.: +49 6221 599 465-0
Email: office.emea@candf.com
For more than 20 years now C&F has been providing solutions for the largest international organizations, including those listed in Fortune 500.
We Are Data-Driven Innovators
We have always been strong believers in data-driven enterprises where big data analytics create a gene of innovation that allows companies to build and maintain their competitive advantage. We have been involved in defining data-driven market, client, and product strategies to open new revenue streams for our worldwide customers. 
Piotr Rudnicki
Chairman of the Supervisory Board
Cross-industry data convergence, digital innovation labs and data ecosystems are at the core of C&F philosophy to help global organizations design the future and fully benefit from leaderships in their respective Blue Oceans.
Tomasz Bogusławski
Chief Executive Officer,
President of the Management Board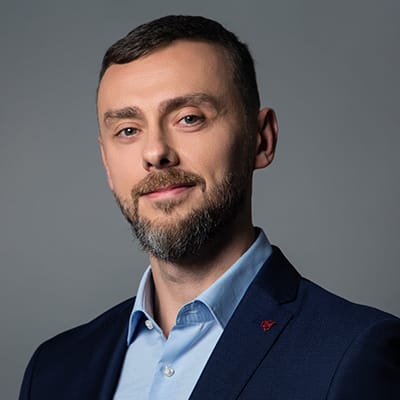 Tomasz Bogusławski
Chief Executive Officer, President of the Management Board
Oversees the executive team,
company developments
and public image.
Justyna Giezek
Chief Financial Officer, Member of the Management Board
Oversees the financial affairs including managing cash flow, reporting and compliance. In charge of HR and Administration.
Piotr Pielasa
Chief Solutions Officer, Vice President of the Management Board
Designs C&F's services and products to resolve customer challenges, meet market needs, and seize emerging business opportunities.
Responsible for the C&F Life Science business line.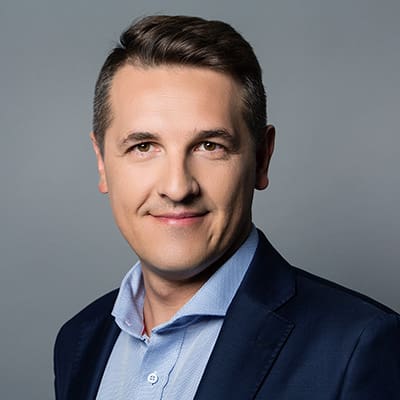 Tomasz Młodecki
Chief Commercial Officer, Vice President of the Management Board
Leads the global development of C&F's business, oversees all marketing activity and client relationships management.

Responsible for C&F's Data business line.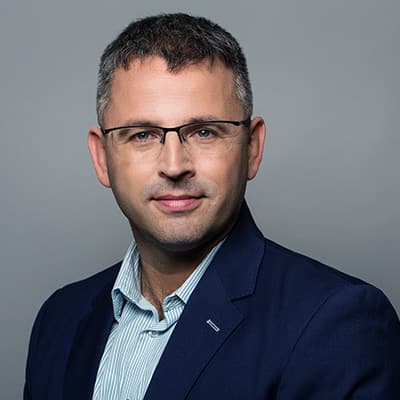 Jan Anisimowicz
Chief Portfolio Officer, Member of the Management Board
Leads the commercialization of solutions developed by C&F and their incorporation into the proprietary portfolio offering.

Responsible for C&F's Risk & Compliance business line.
Wojciech Winnicki
Chief Technology Officer, Member of the Management Board
Creates C&F's technology-related strategy that contributes to the success of C&F clients.

Responsible for overseeing the company's technology resources.
P

Unlock the commercial value of data, and provide our clients with the power to innovate and become data-driven enterprises.

P

Predict and influence the future.
P

Become a partner of choice for our clients to achieve and maintain their competitive advantage and ultimately become a leading future-ready organization.
Piotr Rudnicki
Chairman of the Supervisory Board
Founder and CEO of C&F from its incorporation until March 2018. Piotr brings 20 years of experience in delivering IT solutions for Fortune 500 companies, the vast majority within the Life Science industry. Under his leadership, C&F transformed from a niche CRM vendor into a global supplier of specialized Big Data services, Advanced Analytics, governance, risk management, and compliance (GRC). One of Piotr's key strengths is his ability to build and sustain expert teams that attract top professionals in the marketplace.
Izabela Rudnicka
Member of the Supervisory Board
Having previously served as the CEO of AdaptiveGRC,
one of C&F's portfolio companies, Izabela brings 10+ years of managerial experience in Life Science, including as Head of Logistics and Director of Customer Service Departments at global Pharma concerns.

Ms. Rudnicka's experience and in-depth knowledge spans over pharmaceutical operational and financial processes.
As the owners we are attentive to the direction of C&F and continually contribute to our company's development while striving to preserve C&F as a place where the cooperation of our teams results in uninterrupted innovation. Our mandate as Members of the Supervisory Board is to constantly improve our corporate policies as well as ensure that the highest ethical standards are always firmly in place. From the very beginning we have been truly committed to making C&F a home for satisfied and creative employees – so they can continue making a difference – to the benefit of our Clients.
Izabela Rudnicka & Piotr Rudnicki
Questions?

We're here to answer them.
Our engineers, top specialists, and consultants will help you discover solutions tailored to your business. From simple support to complex digital transformation operations – we help you do more.