Posted on
We are pleased to announce that C&F has been designated as a Silver Partner for the 16th Annual Internal Auditor Conference, which will be held from October 3-5, 2023 in Dubai, UAE.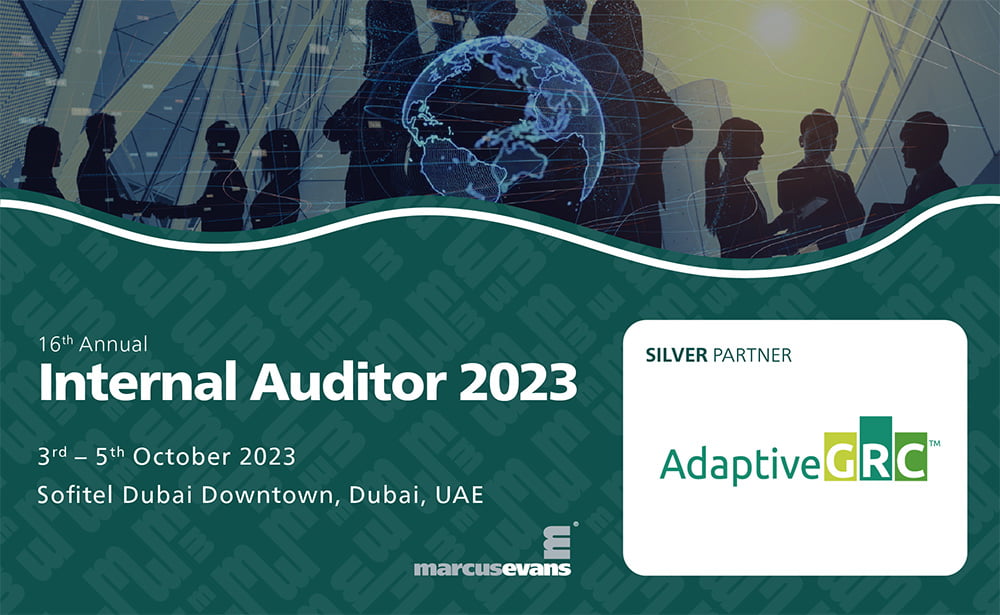 International Auditor 2023 is a major event for industry professionals, providing a unique opportunity to explore and discuss the evolution of the International Professional Practices Framework (IPPF), risk-based internal audit (RBIA), agile auditing, internal audit talent, fraud assurance, audit technology, and ESG reporting.
Jacek Wróblewski and Jan Anisimowicz, representing AdaptiveGRC team, will host an engaging session titled "ChatGPT as an Auditor" where they will explore the promising opportunities and significant implications of integrating artificial intelligence into the audit domain. The session will include:
An insightful explanation of how advanced AI technologies work, including Language Models (LLMs), Deep Neural Networks, and Transformers.
A demonstration of how AI tools, particularly ChatGPT, can significantly enhance the audit process, effectively turning auditors into "Turbo-auditors".
A balanced discussion of the potential risks and benefits of LLMs, with a particular focus on privacy considerations.
Real-world examples of how AI can streamline audit tasks, from reducing meeting time to efficiently evaluating documents and creating customized checklists.
A thought-provoking debate on whether tools such as ChatGPT can truly embody the role of an auditor.
Conference attendees will have the opportunity to explore best practices, share practical ideas, and be inspired by success stories that are not only insightful, but also critical to future-proofing the internal audit role. For more information about the conference, click here.