Delivering the complete range of development and technology operations basing on specialized resources and agile teams.
Continuous improvement of digital processes requires close cooperation of development and operations.
We deliver the complete range of development and technology operations. Our DevOps model is based on fewer, but more specialized resources and agile teams with cross-competency roles​.
Our team utilizes market-leading solutions and services that allow us to create cloud-ready, scalable and efficient IT solutions.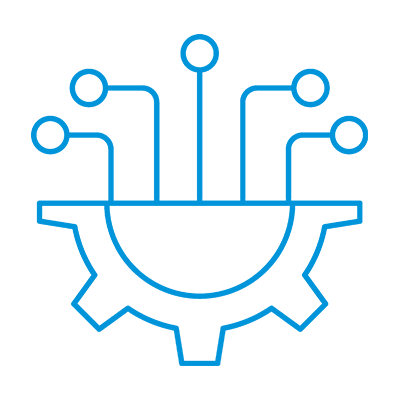 Data Integration & Transformation
Trust your data. Take care of the basics. Ensure data quality.
Databases & Data warehouses
Use the right architecture. Collect, validate and analyze.
Transformation requires team cooperation and readiness for change. With our 350+ highly qualified engineers we can help any enterprise transform into the most digitally advanced organization.
Piotr Pielasa
Chief Solutions Officer,Vice President of the Management Board
I have been working with technology for years, of which the vast majority - as much as 16 years - is working with the C&F team. My first position was Java Enterprise developer, and then, at C&F, I dealt with R&D, data warehouses and Business Intelligence.
At C&F I am responsible for the Life Science business line including value proposition and customer relationship management.
Education: Warsaw University of Technology, MSc. in Information systems, Data Mining, Knowledge discovery
Łukasz Różycki
Director,Smart Applications
My experience is built on designing and developing ETL process for Fermat application, development database in Oracle 9, and tunning Oracle processes with Fermat application.
My area of expertise includes Business Intelligence, Data Warehousing and Oracle, as well as ETL, ITIL, MDM, CRM and integration, migration and modeling of the data.
Education: University of Warsaw, MSc, International Relations
Tobiasz Kroll
Senior Business Analyst
I am an IT Manager with 14 years of experience in IT Service Management, IT Consulting, and Project Delivery. Over these years, I gained a wealth of expertise in the areas of CRM, Business Intelligence, Data Management, and Data Lakes.
My competences cover the full solution lifecycle: requirements analysis, design & implementation until production maintenance activities. Recently, I have been responsible for delivering a modern, highly available, and scalable Data Lake platform.
Education: Warsaw University of Technology, MSc in Computer Science, Information and Decision Systems.

In business, important decisions are made based on data. That is why it is so important to present them properly. The role of visualization in decision-making is crucial for buissness.
Let`s Talk About a Solution
Questions?

We're here to answer them.
Our engineers, top specialists, and consultants will help you discover solutions tailored to your business. From simple support to complex digital transformation operations – we help you do more.