A continuous process of technological innovation intertwined with changes in the business model.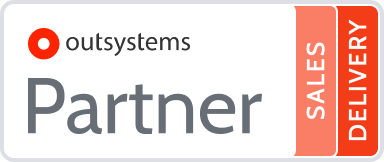 The Digital Transformation is as much about people and processes as about the technology, a key enabler of the change.
We understand that no two companies are alike, because each organization has its own specificity. However, our experience tells us that the process of change is governed by certain rules – common denominators that should be used as leverage to save transformation time and cost.
With an agile approach as the main principle, we treat the digital transformation as a continuous process in which technological innovation and changes in the business model are intertwined.
Our team utilizes market-leading solutions and services that allow us to create cloud-ready, scalable and efficient IT solutions.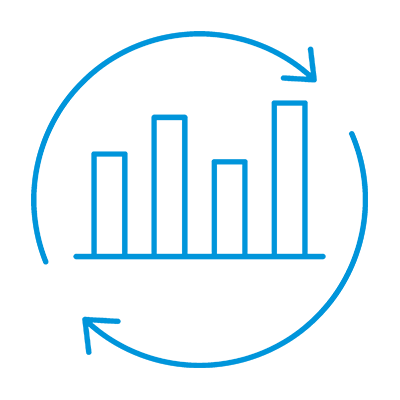 Analytics & Data Science, Data Visualization
Visualize and analyze. Reach deep and extract right insights. Discover the data.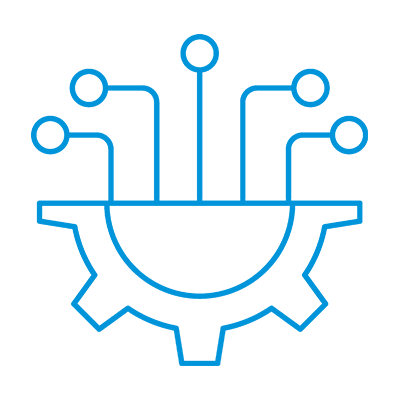 Data Integration & Transformation
Trust your data. Take care of the basics. Ensure data quality.
Big Data
Think big. Work with large datasets and learn from them. Make the right decisions.
Web & Mobile development
Always remember about user experience. Stay user friendly. Develop quickly.
Infrastructure
Move to the cloud.  Adapt your infrastructure. Build growth based on proven solutions.
Databases & Data warehouses
Use the right architecture. Collect, validate and analyze.
Transformation requires team cooperation and readiness for change. With our 350+ highly qualified engineers we can help any enterprise transform into the most digitally advanced organization.
Manoj Nair
Director Smart Applications
With over 20 years of operational experience in professional business services and IT, I am a managing executive who has for years been involved in business development, building business vision and strategy, implementing & optimizing strategic and structural changes. Currently I am responsible for helping C&F customers accelerate their digital transformation strategy with the latest technologies in Cloud, Low-Code development, AI, and ML.
Education: Warsaw University of Technology, MSc. in Technical Physics and Applied Mathematics.
Jarosław Paradowski
Business Process Expert
I am an IT Manager with 22 years of experience in various types of system implementation (ERP/HR Platform / Tailor-Made Solution / Mobile Solution). I specialize in transforming traditionally maintained business processes into their digital form, frequently basing on enterprise applications rapidly developed in low-code.
Education: Warsaw School of Economics. Master's Degree.
Piotr Pielasa
Chief Solutions Officer,Vice President of the Management Board
I have been working with technology for years, of which the vast majority - as many as 16 years - is working with the C&F team. My first position was Java Enterprise developer, and then, at C&F, I dealt with R&D, data warehouses and Business Intelligence.
At C&F I am responsible for the Life Science business line including value proposition and customer relationship management.
Education: Warsaw University of Technology, MSc. in Information systems, Data Mining, Knowledge discovery

In business, important decisions are made based on data. That is why it is so important to present them properly. The role of visualization in decision-making is crucial for buissness.
Let`s Talk About a Solution
Questions?

We're here to answer them.
Our engineers, top specialists, and consultants will help you discover solutions tailored to your business. From simple support to complex digital transformation operations – we help you do more.