OutSytems Customized Solutions
Providing organizations with tailor-made solutions at the fastest pace and with the highest quality.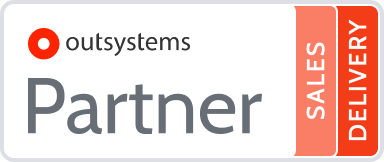 Companies are falling behind innovation. They are not fast enough to complete development projects on time. They struggle to maintain quality and keep up with constant change, as competitors push the leading edge further.
The market is not always able to deliver off-the-shelf software solutions to answer the varied demands of companies. We provide organizations with tailor-made software at the fastest pace and with the highest quality, ensured by our proficiency with low-code technology.
We are an official partner of OutSystems, world's number one platform designed to extremely accelerate the development of most critical applications while also delivering unprecedented levels of flexibility and efficiency.
Our team utilizes market-leading solutions and services that allow us to create cloud-ready, scalable and efficient IT solutions.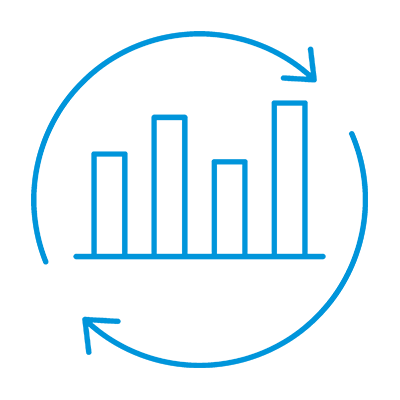 Analytics & Data Visualization
Visualize and analyze. Gather insights from the customer interaction at various touchpoints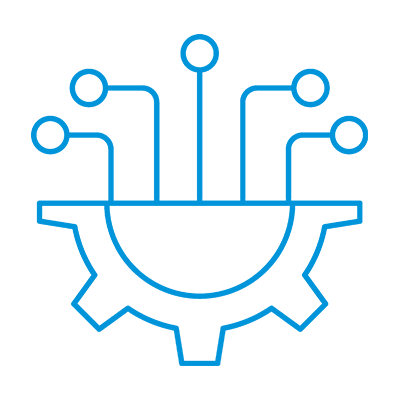 Enable AI and ML
Enchance customer engagement using embeded AI and ML capabilites.  Take the advantage of the leading service providers in AI & ML.
Accelerate Integration
Repository of ready to use  connectors, UI components, and business solutions to help speed up app delivery time.
Web & Mobile development
Always remember about user experience. Stay user friendly. Develop quickly.
Transformation requires team cooperation and readiness for change. With our 350+ highly qualified engineers we can help any enterprise transform into the most digitally advanced organization.
Manoj Nair
Director Smart Applications
With over 20 years of operational experience in professional business services and IT, I am a managing executive who has for years been involved in business development, building business vision and strategy, implementing & optimizing strategic and structural changes. Currently I am responsible for helping C&F customers accelerate their digital transformation strategy with the latest technologies in Cloud, Low-Code development, AI, and ML.
Education: Warsaw University of Technology, MSc. in Technical Physics and Applied Mathematics.
Jarosław Paradowski
Business Process Expert
I am an IT Manager with 22 years of experience in various types of system implementation (ERP/HR Platform / Tailor-Made Solution / Mobile Solution). I specialize in transforming traditionally maintained business processes into their digital form, frequently basing on enterprise applications rapidly developed in low-code.
Education: Warsaw School of Economics. Master's Degree.
Michał Witek
Solutions Architect
I am a Business Line Manager & Solution Architect with a history of working in the IT and services industries.
My competences range from business process, business analysis, PM, CRM to databases and organizational leadership. I am continuously accumulating knowledge and experience in developing & delivering low-code based enterprise application projects. Currently I am a licensed Associate Tech Lead, Associate Sales, Expert Web Developer, and Associate Reactive Developer for the OutSystems platform.
Education: Warsaw University of Technology, MSc in Production Engineering;
Warsaw University of Technology, MSc in Management Information Systems and Services.

In business, important decisions are made based on data. That is why it is so important to present them properly. The role of visualization in decision-making is crucial for buissness.
Let`s Talk About a Solution
Questions?

We're here to answer them.
Our engineers, top specialists, and consultants will help you discover solutions tailored to your business. From simple support to complex digital transformation operations – we help you do more.