Taming the largest data sets and empowering teams of global organizations to reach for valuable insights.
The necessity to reach customers via digital channels requires that you gather and use ever increasing amounts data from these channels and turn it into assets.
The ability to leverage data has become a crucial competence in the modern, digital market. But in the era of exponential growth of data, reaching for insights and making data discoveries could be challenging, especially in large companies that generate and process gigantic amounts of data.
We will help you discover the value inherent in large, diverse and rapidly fed datasets, as well as take care of data veracity to uncover new development potentials for your organization.
Expertise and commitment that meet the most stringent requirements of Life Science and other regulated environments.
Our team utilizes market-leading solutions and services that allow us to create cloud-ready, scalable, and efficient business technology solutions.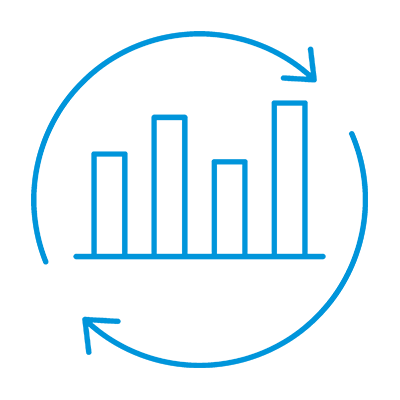 Analytics & Data Science, Data Visualization
Visualize and analyze. Reach deep and extract right insights. Discover the data.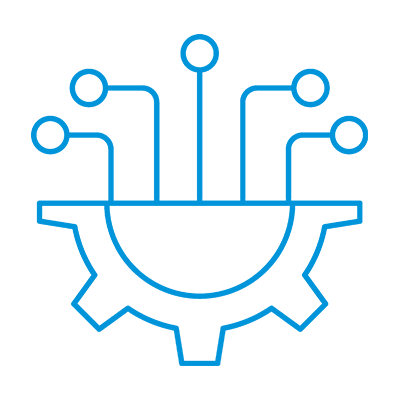 Data Integration & Transformation
Trust your data. Take care of the basics. Ensure data quality.
Big Data
Think big. Work with large datasets and learn from them. Make the right decisions.
Infrastructure
Move to the cloud.  Adapt your infrastructure. Build growth based on proven solutions.
Databases & Data warehouses
Use the right architecture. Collect, validate and analyze.
Transformation requires team cooperation and readiness for change. With our 350+ highly qualified engineers we can help any enterprise transform into the most digitally advanced organization.
Piotr Pielasa
Chief Solutions Officer,Vice President of the Management Board
I have been working with technology for years, of which the vast majority - as many as 16 years - is working with the C&F team. My first position was Java Enterprise developer, and then, at C&F, I dealt with R&D, data warehouses and Business Intelligence.
At C&F I am responsible for the Life Science business line including value proposition and customer relationship management.
Education: Warsaw University of Technology, MSc. in Information systems, Data Mining, Knowledge discovery
Wojciech Winnicki
Chief Technology Officer,Member of the Management Board
I am a dev-ops specialist and Big Data Architect with 7 years of experience in Big Data, Cloud BI technologies like Amazon AWS, Redshift, Hadoop (MapR, Cloudera). My area of expertise includes architecting containerized runtime environments based on Kubernetes and AWS Cloud, architecting CI/CD stack based on Azure and designing Java based services using Spring / Postgres / Presto / K8S.

I hold the following certificates: TDWI Certified Business Intelligence Professional, MapR Administration, TOGAF Certified Architect, Qlikview Certified Developer;ITIL® V3 Foundation, Prince2, OMG Certified UML Professional, SUN Java Programmer.
Education: BA in Engineering and Computer Science, MBA from Polish Open University.

In business, important decisions are made based on data. That is why it is so important to present them properly. The role of visualization in decision-making is crucial for buissness.
Let`s Talk About a Solution
Questions?

We're here to answer them.
Our engineers, top specialists, and consultants will help you discover solutions tailored to your business. From simple support to complex digital transformation operations – we help you do more.