Assisting companies in their shift towards the cloud by planning their strategies, designing solution architecture, and integrating new tools. 
The digital transformation is driving a shift towards cloud solutions.
However, the cloud is not just another new method of IT consumption, but even more importantly it means transitioning organizations to a reality of innovations that were not available before.
We assist companies in this change by planning their strategies in the business context, building the architecture of solutions, and integrating new tools with their current operations. 
We are not biased towards any particular technology, but focus on needs, opportunities and goals.

​
Our team utilizes market-leading solutions and services that allow us to create cloud-ready, scalable and efficient IT solutions.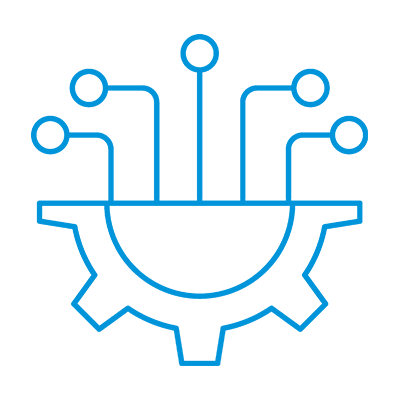 Data Integration & Transformation
Trust your data. Take care of the basics. Ensure data quality.
Big Data
Think big. Work with large datasets and learn from them. Make the right decisions.
Infrastructure
Move to the cloud.  Adapt your infrastructure. Build growth based on proven solutions.
Databases & Data warehouses
Use the right architecture. Collect, validate and analyze.
Transformation requires team cooperation and readiness for change. With our 350+ highly qualified engineers we can help any enterprise transform into the most digitally advanced organization.
Piotr Pielasa
Chief Solutions Officer,Vice President of the Management Board
I have been working with technology for years, of which the vast majority - as many as 16 years - is working with the C&F team. My first position was Java Enterprise developer, and then, at C&F, I dealt with R&D, data warehouses and Business Intelligence.
At C&F I am responsible for the Life Science business line including value proposition and customer relationship management.
Education: Warsaw University of Technology, MSc. in Information systems, Data Mining, Knowledge discovery
Wojciech Winnicki
Chief Technology Officer,Member of the Management Board
I am a dev-ops specialist and Big Data Architect with 7 years of experience in Big Data, Cloud BI technologies like Amazon AWS, Redshift, Hadoop (MapR, Cloudera). My area of expertise includes architecting containerized runtime environments based on Kubernetes and AWS Cloud, architecting CI/CD stack based on Azure and designing Java based services using Spring / Postgres / Presto / K8S.

I hold the following certificates: TDWI Certified Business Intelligence Professional, MapR Administration, TOGAF Certified Architect, Qlikview Certified Developer;ITIL® V3 Foundation, Prince2, OMG Certified UML Professional, SUN Java Programmer.
Education: BA in Engineering and Computer Science, MBA from Polish Open University.
Dariusz Wojtas
Senior Program Manager
I am a program manager, business analyst with extensive technical background and a product owner with over 15 years in the industry. I gained my experience while working internationally with Polish, American, Swiss, German and UK teams, both in remote conditions and on site as part of the Scrum and SAFe methodologies.
Education: French Institute of Management, Executive MBA;
Military University of Technology, MSc in Information Systems from the Cybernetics Faculty;
University of Warsaw, Project Management in IT.

In business, important decisions are made based on data. That is why it is so important to present them properly. The role of visualization in decision-making is crucial for buissness.
Let`s Talk About a Solution
Questions?

We're here to answer them.
Our engineers, top specialists, and consultants will help you discover solutions tailored to your business. From simple support to complex digital transformation operations – we help you do more.