Governance, Risk & Compliance
Helping clients to manage audit, risk and compliance needs in a comprehensive manner.
Today's business challenges, deriving from rapidly expanding regulatory and compliance requirements, drive companies to optimize various impacted processes.
We, as technology enabled GRC experts, help clients to manage audit, risk, and compliance needs in a comprehensive manner. Our integrated approach to GRC management allows companies to significantly reduce related costs.
Ready-to-deploy, comprehensive suite designed to fully coordinate governance, risk, and compliance activities, as well as information flow for all levels in any organization.
Our team utilizes market-leading solutions and services that allow us to create cloud-ready, scalable and efficient IT solutions.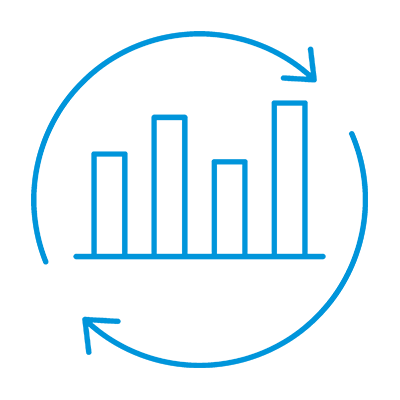 Analytics & Data Science, Data Visualization
Visualize and analyze. Reach deep and extract right insights. Discover the data.
Web & Mobile development
Always remember about user experience. Stay user friendly. Develop quickly.
Infrastructure
Move to the cloud.  Adapt your infrastructure. Build growth based on proven solutions.
Transformation requires team cooperation and readiness for change. With our 350+ highly qualified engineers we can help any enterprise transform into the most digitally advanced organization.
Jan Anisimowicz
Chief Portfolio Officer, Member of the Management Board
I am an IT Manager with 18 years of experience in data warehousing, Business Intelligence, data analysis, risk, audit and compliance management. I am skilled in the areas of System Architecture and Design, Issue Management, and efficient team management. Recently I have been involved in data privacy and lean GDPR processes. Currently holding the following certificates: PMP, Prince2, CISM, and CRISC.
Education: Warsaw Military University of Technology, MSc. in Information Systems & Cybernetics,
Koźminski University, MBA in IT and Management & Marketing
Jacek Wróblewski
Head of AdaptiveGRC
I have been working at C&F for 11 years; my experience includes project management, product development and marketing. Before I started working with C&F, I worked in consulting as well as in the marketing industry. As a manager, I focus on business opportunity evaluation, knowledge and idea management, identity and access management, office and process automation.
My role in C&F is to support and develop AdaptiveGRC – a governance, risk and compliance solution suite for companies.
Education: SGH Warsaw School of Economics, MA in Economics, Quantitative Methods & Information Systems
Łukasz Krzewicki
Audit, Risk & Compliance Expert
I am a consultant and project manager with more than 20 years of experience in telecommunications, consulting and IT. At C&F I am responsible for the Governance, Risk and Compliance business line, product roadmap and development planning. Thus, I am the go-to person in GRC related topics.
For the last couple of years, I was involved in delivering tailored solutions that are based on the world's best practices and integrate with clients' specific culture and requirements.
My specialties include: Risk management (Certified CRISC), Service Delivery Management, Security Management (Certified CISM), Software Product Management, SCRUM, CRM, Compliance in the Pharma industry, Business Process improvements.
Education: SGH Warsaw School of Economics, MSc in Economics;
Warsaw Technical University, Quality Management

In business, important decisions are made based on data. That is why it is so important to present them properly. The role of visualization in decision-making is crucial for buissness.
Let`s Talk About a Solution
Questions?

We're here to answer them.
Our engineers, top specialists, and consultants will help you discover solutions tailored to your business. From simple support to complex digital transformation operations – we help you do more.