Posted on
We are one of Forbes Diamonds 2021! Being listed in this prestigious annual ranking of companies that most effectively grew over the previous three years makes us all proud.
This distinction from Forbes confirms our brand power and the quality and enduring nature of C&F's business – which is particularly important in these times of a global epidemic and the economic crisis it brought.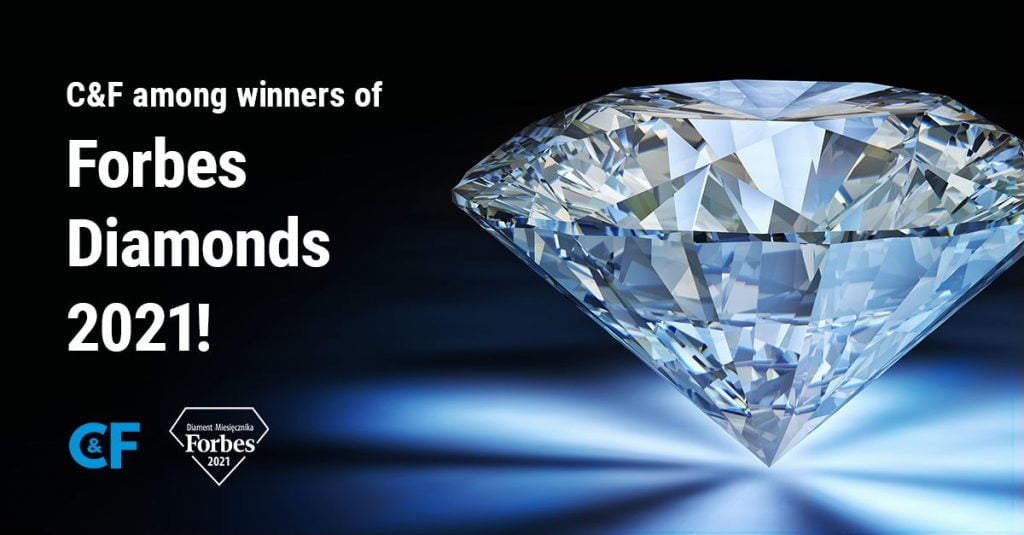 We'd like to express once again our gratitude and respect for all those whose hard work has brought about today's success for C&F. We also extend our thanks to our partners and clients. Far from slowing down, we look with optimism towards new challenges that this new year is already bringing our way.